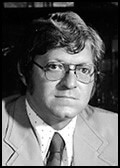 Selig I. Goldin
(1939–1980)
"As an attorney, Selig was always tops. Dedication and zeal were his trademarks. He accepted many cases and many clients others turned down, because he felt those cases had to be defended and he believed in the person and the cause."

Those few words, spoken at Selig Goldin's funeral by his brother, Philip, capture what members of the criminal defense bar knew of this young Gainesville lawyer who died of cancer before his time — that he was a man of great ability and great compassion. His career was cut short, yet he left his mark not only with those he defended, but with those judges before whom he practiced and those lawyers who were his adversaries in the courtroom and his friends when the trials were over.
To honor the memory of this young man, who none doubt would have reached the top of his profession, the Criminal Law Section each year distinguishes one member of The Florida Bar for displaying the talents and compassion possessed by Selig I. Goldin.
His path is not an easy one to follow. He graduated high school at 16, college at 20, and law school at 23. His list of honors is remarkable for one so young. By age 24, he was well-regarded within the Gainesville legal community as a man who would not turn down a case because the client could not afford to pay nor because the client's cause was unpopular.
As a member of the Executive Council of the Criminal Law Section, he displayed the same zeal and dedication to justice that was his trademark in the courtroom. He was, as many have said, a lawyer's lawyer, a man who possessed the best attributes of the profession — competence, service, compassion.
Philip remembers: As Selig began working on his goals, he touched many lives. From judges and attorneys to moonshiners, from clergy to ex-convicts, from athletes and coaches to doctors and nurses, from architects to plain, simple folk, he touched their lives in his own special way. Selig accomplished his goals and always did it his way.
A plaque commemorating the Selig I. Goldin Memorial Award winners is located at the University of Florida Levin College of Law in Gainesville.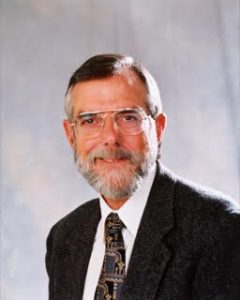 2018 Selig I. Goldin Memorial Award Recipient
C. Richard Parker
Each year, the Criminal Law Section bestows the Selig Goldin Award on a member of the Bar who has made a lasting contribution to Florida's criminal justice system. This year, we are pleased to recognize Rick Parker. In his 46 years of practice, Rick has made a significant and lasting contribution to the state's criminal, juvenile and mental health justice system.
Rick's first job after graduation from the University of Florida (UF) College of Law and admission to The Florida Bar was in the Gainesville firm of Goldin and Turner while waiting for deployment as a U.S. Army 2nd lieutenant. After completion of his military commitment, Rick worked in his hometown of Miami with Wicker, Smith, Psyzka, Blomqvist and Davant before returning to Gainesville as an Assistant Public Defender.
Rick worked in the 8th Circuit Public Defender Office for 38 years, 11 as an Assistant and 27 as Public Defender. In addition to representing clients and trying cases, including capital murder, in the six-county region, he assumed duties as Chief Assistant Public Defender and served as the elected representative of Florida's Assistant Public Defenders on the Florida Public Defender Association (FPDA) Board of Directors.
Upon becoming 8th Circuit Public Defender in 1984, Rick focused on statewide issues of interest to public defender clients, and the men and women who provided their representation. Executive and legislative branch lobbying and The Florida Bar committee service resulted in improvements in criminal, mental health and juvenile justice. Rick served FPDA as President five times, and chair of the Legislation (10 years) and Appropriations (12 years) Committees.
Rick also served 24 years as an adjunct lecturer teaching Trial Practice for the UF law school and managed the UF criminal defense clinical internship program.
Following retirement in 2010, Rick accepted employment as a contractor, living and working in Afghanistan for 5 ½ years providing training and mentoring to Afghan justice system institutions. After starting with a team of two Afghan lawyers, Rick was promoted through supervisory and management levels culminating in serving as Chief of Team for the program's 500 national and international employees working in all 34 Afghan provinces. At end of mission in 2016, Rick was made an honorary member of the Afghanistan Independent Bar Association.
Previous Selig Goldin Award Winners