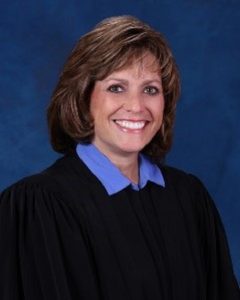 I am honored to chair the Criminal Law Section this year. I welcome returning members to the 2022-2023 year and encourage non-members to be a part of this organization that has truly enhanced my legal experience and my life.  I have been a long-time member of the Executive Committee Council? and that has enabled me to meet and establish friendships and relationships with many other leaders practicing criminal law in Florida.  When I need something or when I have a question about something occurring in any other part of the state, I feel I literally have a CLS colleague that not only will take my call, but bend over backward to assist.
Last year was a very successful year, thanks to outstanding efforts by the past chair, Jason B. Blank, and I look forward to making this year as productive and rewarding as possible for our members.
The CLS is truly unique.  It is a blend of state and federal judges, prosecutors, public defenders, defense attorneys, law professors who specialize in criminal and constitutional law, and law students.  All of these members are devoted, as am I, to enhancing the overall "big picture" of the criminal justice system.  This diversity of membership enables the section to foster greater understanding of and appreciation for all the members of our criminal justice system.  It also enables all members to develop and maintain relationships with colleagues across the state.  Most importantly, it enables us, representing all of these factions, to have a greater (when unified) voice on matters of import to The Florida Bar and its many related committees, the Legislature, and the Supreme Court of Florida.
The "silver lining" to me of the COVID "shut-down" was the CLS's continuation of excellence in the presentation of outstanding CLE presentations; moving flawlessly into the world of webinars and Zoom, and merging back into in-person presentations when able to do so.  These CLEs were in addition to our regular "showcase" events like the Masters of DUI and participation in the Criminal Law Board Certification Review.  The momentum of the CLE committee was, and continues to be, phenomenal; I look forward to another stellar year of CLE opportunities for our members (and non-members, alike.)
As Chair, I am dedicated to the support and development of our unique and preeminent Gerald T. Bennett Prosecutor-Public Defender Training Program.  This week-long program enables prosecutors and defense attorneys to train together in a video and critique program regarding every phase of trial presentation. It is particularly near and dear to my heart (I attended as a student in 1993, and have been a faculty member for decades!)
I am also committed to expanding our section's support of our government lawyers.  As a career government lawyer (prosecutor, public defender, and now judge), I know all too well the need for government lawyers to "step out" of the times of being under-represented and be recognized, promoted and encouraged to take a seat in the activities of The Florida Bar.
Our section joins The Florida Bar in its commitment to strongly support and encourage efforts by all participants in the criminal justice system—and legal system as a whole—to detect and eliminate both explicit and implicit bias of any kind, and the disparate treatment of anyone or group in this system.
I am committed to growth of the membership and thus growth of our voice in Florida's decision-making processes at all levels.
To my fellow members, I look forward to working with and for you this year.  To non-members, I say "JOIN US."  To both groups:  Take a look at our extensive group of committees and volunteer to join—and participate —in one.  I guarantee your rewards will be greater than your investment.
All my best.
Judge Samantha L. Ward
2022-2023 Criminal Law Section Chair