Welcome to the Criminal Law Section (CLS) of The Florida Bar.
The CLS is for all who are interested in criminal law issues and believe in a fair, just, and efficient criminal justice system for Florida.  With over 2,300 members including judges, prosecutors, public and private criminal defense lawyers, law professors, and law students, this diverse membership gives us a credible, meaningful voice on Florida criminal justice issues.
The Florida Bar Criminal Law Section strongly supports and  encourages efforts by all participants in the criminal justice system to detect and eliminate both explicit and implicit bias and disparate  treatment of  individuals  based upon race, sex, ethnic  origin and economic condition in all aspects of the criminal law system.
We provide numerous resources for our members including CLEs about practical and relevant topic areas presented by outstanding speakers and leaders in our profession.  All members are invited to join our meetings and social functions, affording opportunities to network in a collegial fashion with criminal law practitioners from around the State.  Let's face it, criminal law practitioners are just fun to be around!  Please look over our list of committees and volunteer to serve today.  CLS membership is free for all law students and the Section offers membership dues sponsorship for 100 young lawyers each year.
We invite you to be more involved in the CLS.  Feel free to contact me with any questions about the CLS or to find out how you can be more engaged with our wonderfully diverse Section.
Yours truly,
Jason B. Blank
CLS Chair 2021-22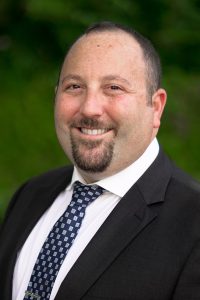 MISSION STATEMENT
The Criminal Law Section of the Florida Bar is the only organization for state and federal trial and appellate criminal justice lawyers, judges, and academics. Members of the Section are united by their shared goal of providing a fair, just, and efficient criminal justice system for everyone. The purpose of the Section is to assist all criminal law practitioners in this shared goal. The Section provides its members continuing legal education (CLE), federal and state case law updates, up to date information about important criminal law legislation, and opportunities to interact with others who work to assure criminal justice.
LEGISLATIVE POSITION
1. Supports a comprehensive review of Florida's entire death penalty process by all branches of government.
2. Supports Federal HR 3407, National Center for the Right to Counsel Act, which
would provide additional federal money to public defense organizations in Florida.
Previous Criminal Law Section Chairs
2021 Warren W. Lindsey
2020 Jennifer M. Zedalis
2019 O. David Barksdale
2018 Martin P. McDonnell
2017 Joel M. Silvershein
2016 Hon. Angelica D. Zayas
2015 David B. Rothman
2014 Susan O. Hugentugler
2013 H. Scott Fingerhut
2012 Hon. Lisa M. Porter
2011 Sheryl J. Lowenthal
2010 Carolyn M. Snurkowski
2009 Larry D. Murrell, Jr.
2008 Ann E. Finnell
2007 Les Hess
2006 Hon. Phyllis D. Kotey
2005 Paul H. Zacks
2004 Melanie A. Hines
2003 Prof. Steven Everhart
2002 Hon. DeDee S. Costello
2001 Harvey Sepler
2000 George E. Tragos
1999 Michael R. Band
1998 Hon. Claire K. Luten
1997 Anthony C. Musto
1996 Doug Duncan
1995 Benedict P. Kuehne
1994 Barry E. Krischer
1993 Phillip Maniatty
1992 Hon. John D. Moxley, Jr.

1991 William P. White, III
1990 Michael Salnick
1989 John F. Yetter
1988 Jon Sale
1987 Abe Laeser
1986 Hon. Stan Morris
1985 Michael Van Zamft
1984 Hon. Marvin Mounts
1983 Gerald T. Bennett
1982 Meredith J. Cohen
1981 Ira Dubitsky
1980 Joseph D'Alessandro
1979 Louis O. Frost, Jr.
1978 Ronald K. Cacciatore
1977 Hon. Benjamin M. Tench