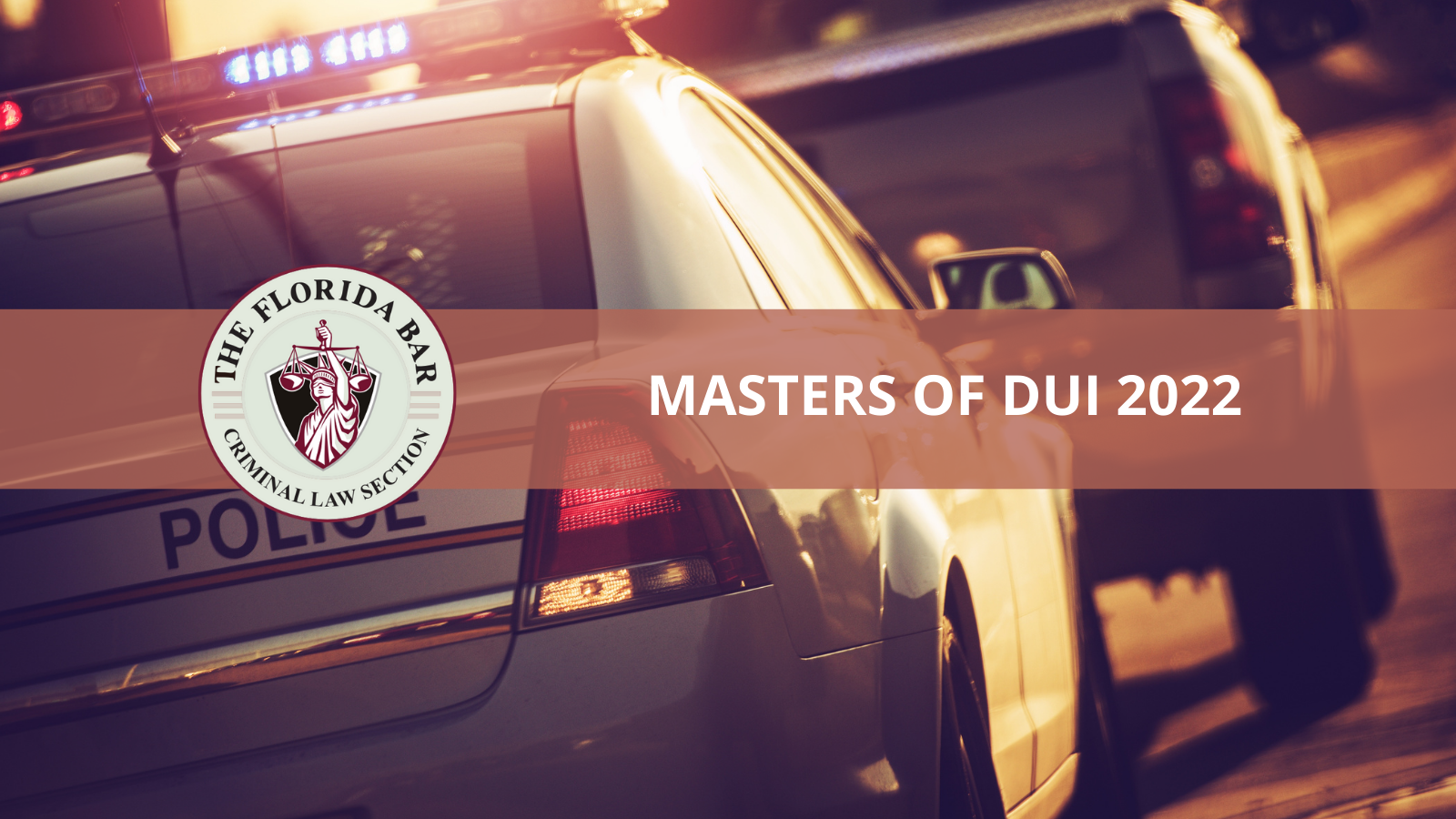 5 May, 2022 @ 8:00 am

-

6 May, 2022 @ 5:00 pm
Masters of DUI 2022—May 5-6, 2022 (tentative dates)
(4418) Masters of DUI: The Basics of Becoming a Master
Once again, your Criminal Law Section Masters of DUI will be the one-stop CLE event to receive cutting-edge education on all aspects of DUI practice.
Designed for both basic and experienced practitioners, Masters of DUI faculty are knowledgeable lawyers, judges, and experts who will present entertaining and informative lectures on a variety of topics important to every DUI practitioner.
Each year, our goal is to provide a balanced program useful to defense and state alike, and 2022 will be no exception.
Our seminar is presented virtually, in three parts over three sessions. Covering a thoughtful blend of law, science, and ethics, each segment promises the high standards of content and presentation that Masters of DUI is known for.